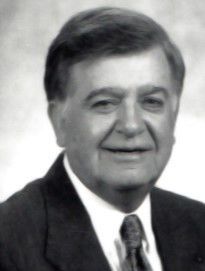 April 12, 1934 – March 2, 2020
Dave was born April 12, 1934 to Earl B. & Grace C. O'Harrow.
He grew up on a 160 acre farm south of Twin Falls in a big white stucco home with loving mother and father and a sister two years older. His sister Colleen was born with a twin brother who died shortly after start.
Dave's mother and father have each handed away, in addition to each units of grandparents. Dave's sister Colleen (John Thiebert) and her youngsters are surviving. Dave at all times felt near his nephew Dan Smith (Geraldine) and nieces, Linda Waters (Rick) and Shawna Redfield (Joe).
Dave joined in farm work and the delights of farm actions. He began a sheep flock to assist pay for his schooling.
Early college years (1st & 2nd grades) have been at a small two room college, "Mountain View". Later to Lincoln Elementary college, then to O'Leary Jr. excessive and to Twin Falls highschool. Dave joined and was lively within the Boy Scouts with all of the climbing and over nighters. In highschool he joined and was lively in Future Farmers of America. From highschool, he went on to the College of Idaho and graduated Magna Cum Laude in Agricultural Engineering. Whereas in school he was employed on to work for Caterpillar Tractor Co. in Peoria, IL.
From there he moved on to Boeing in Seattle, Washington the place he labored on satellites, missiles and airplanes from 1960 – 1995 when he retired.